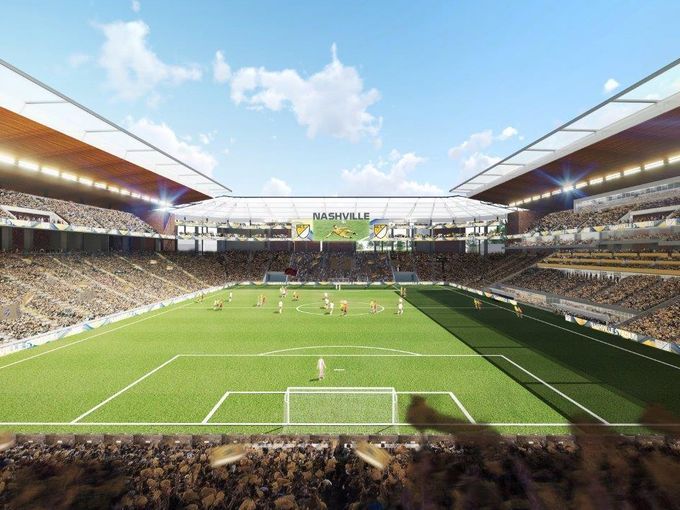 In a significant personnel decision, former Liverpool FC CEO Ian Ayre has been named the first CEO of the upcoming Nashville MLS squad. 
After building considerable momentum, Nashville's bid for an MLS expansion franchise was formally approved by the league in December. The franchise will be backed by Nashville Soccer Holdings, LLC, led by John Ingram of Ingram Industries, and feature a group of investors that includes Minnesota Vikings (NFL) owners Mark, Zygi and Leonard Wilf, and the Turner Family of Nashville-based MarketStreet Enterprises.
To fill a key leadership position, the Nashville MLS club has named Ayre as its first CEO. Ayre, who was named Premier League Chief Executive of the Year in 2017, will be tasked with helping to build the Nashville organization. This move represents the addition of a major name to the front office for the upcoming Nashville squad. More from the Tennessean:
"He's always been my No. 1 choice, I'm just thrilled that this was attractive to him," Ingram said. "He's the kind of guy, there's a lot of other leagues and clubs that would find him incredibly attractive. I'm just glad this opportunity is one that, a bit of the entrepreneurial bug and the ability to build something from scratch, this is a rather unique opportunity. And I feel very fortunate that it was of interest to him."
To put this into perspective with a Nashville twist, it would be something like Tennessee Titans general manager Jon Robinson leaving to take over an XFL team. The problem with that comparison is that the MLS has worked hard to gain respect in the soccer world and is growing and surging – Atlanta United's 2016 hire of Argentine coach Gerardo Martino and ensuing success in luring top-notch players a perfect example.
"The MLS has huge ambitions to be one of the biggest and leading leagues in the world, and is on that trajectory," Ayre said. "Both as a soccer fan and an executive in the industry, it's something I've had my eye on because it's important. … You talk about MLS and its growth, I think it's becoming easier and will become easier to attract the right talent to something that's exciting and developing. And if you have a reputation of being involved in a club like Liverpool, you hope that stands for something when you start to try and attract talent."
Ayre also cited the lure of Nashville – he's a native of Liverpool, another rather important music town, and he has the John Lennon accent to prove it – and the aforementioned "entrepreneurial" opportunity on the ground floor of an organization as factors. Ingram clearly made a difference as well, in a pursuit that must have seemed a long shot when a search firm first reached out to Ayre in January.
With a new Division II USL club–Nashville SC–beginning play this year and its MLS expansion effort moving forward, Nashville's professional soccer scene continues to see a surge in momentum. Plans for new soccer-specific stadium have also been taking shape, as Nashville's MLS expansion bid includes a concept for a new venue at the city's fairgrounds (rendering shown above) that will host the club once it is constructed.
RELATED STORIES: Officials Seek Feedback on Nashville MLS Stadium at Fairgrounds; Motion to Rescind Nashville MLS Stadium Plan Rejected; It's Official: Nashville MLS Expansion Team Unveiled; Nashville MLS Push Shows More Signs of Momentum; MLS Expansion Finalists Make Their Cases; Attorneys Seek Dismissal of Lawsuit on Nashville MLS Stadium; Metro Council Approves $225M in Bonding for New Nashville MLS Stadium; Ingram Makes Pitch for Development at Nashville MLS Stadium; Tweaks Made to Nashville MLS Stadium Deal; Councilman Pushes for Harder Vote Threshold in Nashville MLS Plan; Public Weighs in on Nashville MLS Stadium; Women's Soccer Discussed; Nashville MLS Stadium Development Plans Unveiled; Sports Authority OKs $225M for New Nashville MLS Stadium; Development Proposal at Nashville MLS Stadium Raising Questions; Nashville MLS Stadium Funding Proposal Unveiled