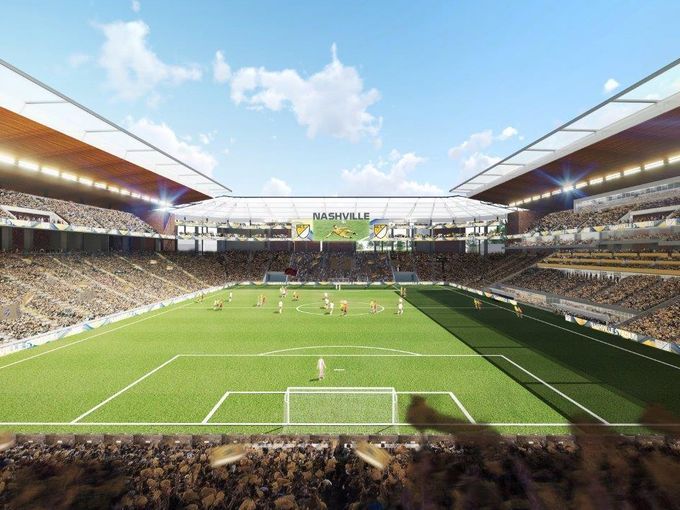 Changes have been made to the Nashville MLS stadium deal, as Nashville Metro mayor Megan Barry has announced modifications ahead of a key vote. 
On November 7, the Nashville Metro Council will vote on a $225 million bond resolution for a new stadium at The Fairgrounds Nashville that would house an MLS expansion franchise. The financing agreement calls for Nashville Metro to issue up to $225 million in revenue bonds for the construction of a 27,500-seat stadium. It would also provide land for the project, and borrow $25 million in general obligation bonds to pay for infrastructure upgrades at the site. The ownership group led by John Ingram would commit a $25-million cash payment, and pay $9 million annually to the Metro Sports Authority over a 30-year lease. That would cover some of Metro's expected $13 million in yearly debt on the stadium, with the remaining $4 million covered by sales tax revenue generated by the facility, and a $1.70 tax would be added to every ticket that was sold.
In advance of the council's vote, Barry is making some changes to the agreement. The financing structure itself remains in place, as does a plan to lease 10 acres of Fairgrounds land for a privately owned mixed-use development. However, the proposal now includes some provisions that must be followed before the Sports Authority can issue bonds. More from The Tennessean:
But the altered proposal — which Barry said seeks to address concerns raised in the council — sets new conditions that must be followed before the Nashville Sports Authority can issues bonds on the project, including new guaranty provisions and language aimed at the John Ingram-led ownership group. The owners' guarantees had been another area of criticism from some council members.
Barry, in a statement, said she appreciates the constructive feedback of council members to "create an even stronger agreement" to both bring MLS to Nashville and protect the taxpayers.
"While there are still many steps in the process following approval of this bond resolution, I am confident that if the Metro Council says yes to MLS on Tuesday, MLS will say yes to Nashville by the end of this year," Barry said.
Councilman Jeremy Elrod, who is among a group of council members who want the private development piece removed, said he's still in talks with the administration about ways to address the issue even though it remains in the bond resolution. He did not elaborate.
Other changes have been introduced, including a stipulation that half of the property tax revenue generated by the development be directed toward capital improvements at the fairgrounds. The development would be led by the Turner Family, founders of MarketStreet Enterprises and minority owners in the MLS expansion group. Nashville is hoping to be one two expansion candidates selected by MLS in December.
RELATED STORIES: Councilman Pushes for Harder Vote Threshold in Nashville MLS Plan; Public Weighs in on Nashville MLS Stadium; Women's Soccer Discussed; Nashville MLS Stadium Development Plans Unveiled; Sports Authority OKs $225M for New Nashville MLS Stadium; Development Proposal at Nashville MLS Stadium Raising Questions; Nashville MLS Stadium Funding Proposal Unveiled; Nashville MLS Stadium Funding Plan Will be Revealed Monday; Nashville MLS Stadium Design Unveiled; Nashville MLS Bid Adds Wilf Family to the Mix; Amidst MLS Expansion Push, Nashville Looks to Showcase Soccer Scene; Nashville MLS Stadium Planning Continues; Nashville MLS Expansion Boosters Form MLS2Nashville; John Ingram Purchases Majority Stake in Nashville SC; Nashville Presents MLS Stadium Site; Fairgrounds to be Pitched for Nashville MLS Stadium; Vanderbilt Could Partner on Nashville MLS Stadium; John Ingram Backings Nashville's Expansion Bid; Nashville MLS Stadium Part of State Legislation; Nashville SC Plays Key Role in City's MLS Hopes; Nashville SC Names Court Jeske CEO; Nashville SC Backs MLS Bid