All four Major League Soccer expansion finalists have made their pitches to the league, which is now left to make some major decisions about its future slate of teams. 
On Wednesday, representatives of the bids from Cincinnati, Detroit, Nashville and Sacramento met with MLS commissioner Don Garber and the league's expansion committee. For all of the groups, it represented an opportunity to make a strong impression, leading up to MLS's selection later this month of two bids to join the league in the first round of expansion.
Reports in the aftermath of Wednesday's meeting indicated that all four groups felt positive about their pitches, but they each face unique circumstances. In the case of FC Cincinnati, the club is looking to capitalize on its track record of success in the USL and recent momentum behind its plan to build a new privately financed $20- million stadium as part of a project that includes funds from local government for infrastructure improvements. "Now it's in the expansion committee's hand," FC Cincinnati president and general manager Jeff Berding told The Cincinnati Enqurier. "As I stand here tonight, I think we gave our best representation of Cincinnati and our ownership group and our city."
Detroit was one of the bids that, entering Wednesday, had the most intrigue surrounding its standing. While it has the backing of a group that includes Dan Gilbert, Tom Gores and the Ford family, it has shifted its focus from constructing a new soccer-specific stadium in downtown Detroit to renovating the existing Ford Field for MLS play. MLS has emphasized the importance of soccer-specific stadiums throughout the expansion process, but did hear Detroit's pitch on the plan to play at Ford Field. Though he did not discuss specifics about the questions the group receive, Arn Tellem one of the representatives from Detroit's bid to attend the meeting, stated, according to Crain's Detroit, "I think we made a very compelling argument and case for why we should be awarded a team. I think we did well. We gave it our best shot."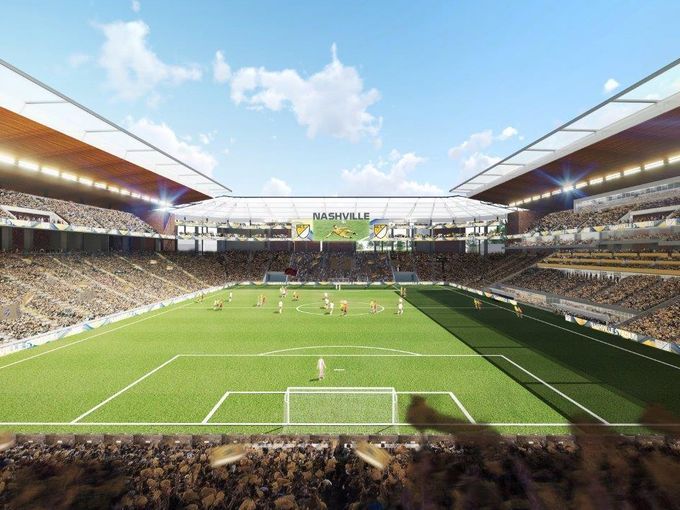 In Nashville, the bid led by John Ingram includes a new soccer-specific stadium slated to be constructed at the city's fairgrounds. The push for a new stadium took a major step forward in November, when the Nashville Metro Council approved $225 million in bonding for the venue. That has been one of the factors behind what has seemingly been a major surge for the bid, which also has the backing of the Wilf family, owners of the NFL's Minnesota Vikings. Via The Tennessean, MLS2Nashville Steering Committee member Will Alexander stated after the meeting, "We're leaving here today thinking that we've made a strong, compelling pitch on all the elements that MLS is looking at. Now it's in their hands to make a decision." Nashville's stadium is the subject of a recent legal challenge concerning its potential impact on protected uses of The Fairgrounds Nashville, but it remains to be seen if that will have any effect on the bid's prospects.
Sacramento Republic FC already has city approval for the construction of a new downtown stadium, and is looking to build off of years of success in the USL. In what could be a boost to its bid, it was revealed on Wednesday that Meg Whitman and husband Griffith Harsh were officially joining the club's ownership contingent. Earlier this year, it was believed that Whitman would be involved in Republic FC's bid, but she reportedly withdrew after revealing she will retire from Hewlett-Packard Enterprises in February. "After careful consideration we are delighted to join in Sacramento's bid for Major League Soccer," they said in a statement issued Wednesday. "We wish Kevin Nagle and the team great success today in their presentation to Commissioner Garber and the expansion committee.  Sacramento has proven itself a great soccer destination worthy of entry into MLS."
As it seeks to join MLS, Sacramento recognizes the competitive nature of the field of finalists. "You've got three very competitive cities that we're working against, and that's the reason we're going to continue to punch higher in these last few days," Republic FC chairman Kevin Nagle told The Sacramento Bee.
The slate of four finalists emerged from a field of 12 candidates that submitted MLS expansion bids back in January. MLS is expected to announce its pair of winning bids from this round of expansion around December 19, with the selected bids each paying a $150-million expansion fee. There will be another expansion round in 2018.
RELATED STORIES: MLS Expansion Pitches to be Heard Wednesday; Four MLS Expansion Finalists Announced