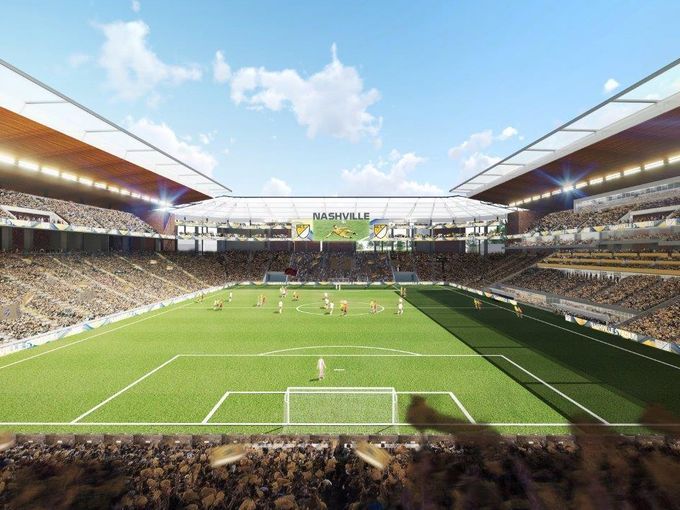 New financial details on a proposed Nashville MLS stadium are expected to be presented on Monday, when the issue will be considered by local officials. 
Reports indicate that John Ingram, the leader of Nashville's bid for an MLS expansion franchise, and the administration of mayor Megan Barry have worked out a preliminary financing deal for the facility. This is a major development for the proposed venue, which is being pitched for a site at The Fairgrounds Nashville.
Design details of the stadium were unveiled in August, but officials have not yet disclosed the financial model for the facility. The financial proposal is expected to be revealed during a special Nashville Metro Council meeting on Monday afternoon. To this point, it has been expected that the plan will call for a private-public partnership. More from The Tennessean:
Barry spokesman Sean Braisted confirmed the two sides have come to terms, although he said some minor details are still getting worked out. Barry has said she will put forward a "private-public" financing deal for the stadium, with an emphasis on the private investment.
Particulars of the proposed financial arrangement have not been released.
The council would have to sign off on the proposal at a later meeting for the deal to move forward.
"We welcome the opportunity to discuss with council a private-public partnership that will put Nashville in the best position to win a Major League Soccer expansion team for the city," Clint Brewer, spokesman for MLS2Nashville, said in a statement.
This is latest development for the stadium proposal. Earlier this week, Vanderbilt University said that it will not be moving its football program to the facility if it is built, but left open the possibility of using the venue for occasional events.
Renderings courtesy HOK Architects. 
RELATED STORIES: Nashville MLS Stadium Design Unveiled; Nashville MLS Bid Adds Wilf Family to the Mix; Amidst MLS Expansion Push, Nashville Looks to Showcase Soccer Scene; Nashville MLS Stadium Planning Continues; Nashville MLS Expansion Boosters Form MLS2Nashville; John Ingram Purchases Majority Stake in Nashville SC; Nashville Presents MLS Stadium Site; Fairgrounds to be Pitched for Nashville MLS Stadium; Vanderbilt Could Partner on Nashville MLS Stadium; John Ingram Backings Nashville's Expansion Bid; Nashville MLS Stadium Part of State Legislation; Nashville SC Plays Key Role in City's MLS Hopes; Nashville SC Names Court Jeske CEO; Nashville SC Backs MLS Bid