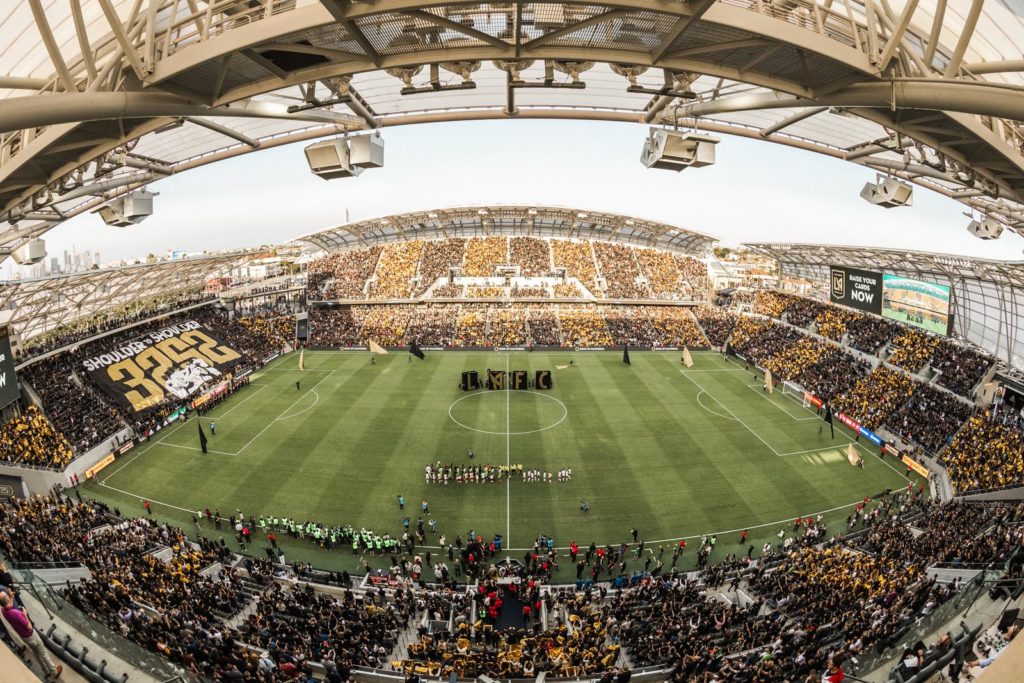 Angel City FC, joining the National Women's Soccer League (NWSL) in 2022, will play its home games at Banc of California Stadium, home of MLS's Los Angeles FC.
"Announcing our venue partner is a major milestone for Angel City, and we could not be more excited than to play in this spectacular venue right here in the heart of Los Angeles," said ACFC Founder and President Julie Uhrman about Banc of California Stadium via press statement. "We are building a club for all Los Angelenos, united in their support of women's soccer and the magic that L.A. brings to its fans, players, and teams."
"From the beginning, we set out to build a Club where everyone was welcome — a Club that would strive to unite the world's city through the world's game," LAFC Co-President Larry Freedman said via press statement. "We are thrilled to welcome our new partners, Angel City FC, to our family, to our home, and to their new home. We look forward to standing shoulder-to-shoulder with ACFC to create great experiences here in the Heart of Los Angeles."
"Making a positive impact on the community is a core tenant of ACFC, and we are grateful to partner with the Boys & Girls Club of Hollywood today and give our fans the opportunity to give back in a safe, socially-distanced way at our drive through," Uhrman added. "Sport brings people together and builds community, so to see evidence of this today, especially in these difficult times, reinforces our purpose and the commitment our team and community has to make an impact."
Angel City FC was founded by Academy Award-winning actress and activist Natalie Portman, technology venture capitalist Kara Nortman, media and gaming entrepreneur Julie Uhrman, and venture capitalist, 776 founder & Reddit co-founder Alexis Ohanian. Other founding investors, mostly female and with ties to Southern California include Serena Williams and daughter, Alexis Olympia Ohanian, Jr., Sports Icons Billie Jean King and Ilana Kloss, actors Uzo Aduba, Sophia Bush, Jessica Chastain, America Ferrera, Jennifer Garner, and Eva Longoria, actor and late-night host James Corden, late-night host Lilly Singh, Latin Pop Superstar Becky G, fourteen former US Women's National Team players representing Southern California including Julie Foudy and Mia Hamm, two-time Olympic Gold Medalist and FIFA World Cup Champions Lauren Cheney Holiday and Abby Wambach, MLS/US Soccer legend and sports broadcaster Cobi Jones, NFL All-Pro Ryan Kalil, WNBA Legend Candace Parker, Gold Medalist and Alpine Skiing Legend Lindsey Vonn, Gold Medalist and NHL-All Star PK Subban, author and activist Glennon Doyle and entertainment executive David Nathanson.
RELATED STORIES: New for 2022: Angel City Football Club; New for 2022: NWSL Los Angeles expansion team