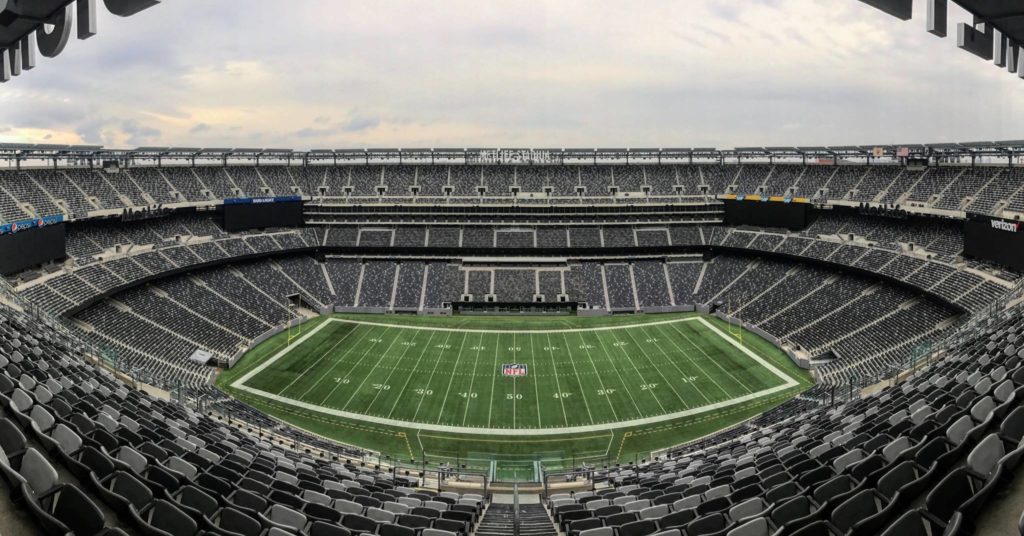 According to venue officials, MetLife Stadium has not been absolutely confirmed as the host of the 2026 World Cup final. 
Earlier this week, it was learned that the joint bid from the United States, Canada and Mexico had been accepted for the 2026 World Cup, beating out a competing proposal from Morocco. The 80 scheduled matches will be spread out among the three countries, including 60 in the United States and 10 each in Mexico and Canada.
Reports had indicated that MetLife Stadium, the East Rutherford, NJ home of the NFL's New York Giants and New York Jets, would host the 2026 World Cup final. While the facility was highlighted in the bid book as a possible site for the final, MetLife Stadium officials say that it has not been confirmed as the host site. The selection of the 2026 World Cup final host will come as part of a later process. More from NJ.com:
Social media exploded after several reports, including one in the New York Times, said Wednesday that MetLife Stadium is hosting the final. But, the stadium told NJ Advance Media that no final decision as to where the final will be held has been made.
"FIFA will make those decisions in 2020-2021. MetLife Stadium was included in the bid book as a recommended site for the final and we look forward to working with FIFA to finalize plans in the coming years," read the statement from the stadium….
"FIFA will make the final selection of host cities and match locations for the 2026 FIFA World Cup from the 23 candidates proposed in the United Bid," MetLife Stadium said.
If MetLife Stadium is eventually chosen as the site of the 2026 World Cup final, it would offer a few advantages. It is a large open-air venue with experience in hosting major events, including Super Bowl XLVIII in 2014, and has the advantage of being in the New York City area.
Image courtesy MetLife Stadium.
RELATED STORIES: United States, Canada and Mexico Land World Cup 2026; 2026 United World Cup Bid Calls for MetLife Stadium Final; United 2026 World Cup Bid Unveils 23 Candidate Host Cities; 49 Venues Under Consideration in Joint 2026 World Cup Bid; Committee Formed for United 2026 World Cup Bid; U.S., Mexico, Canada Announce Joint Bid for 2026 World Cup; FIFA to Include 48 Teams in 2026 World Cup; Joint Bid Discussed for 2026 World Cup