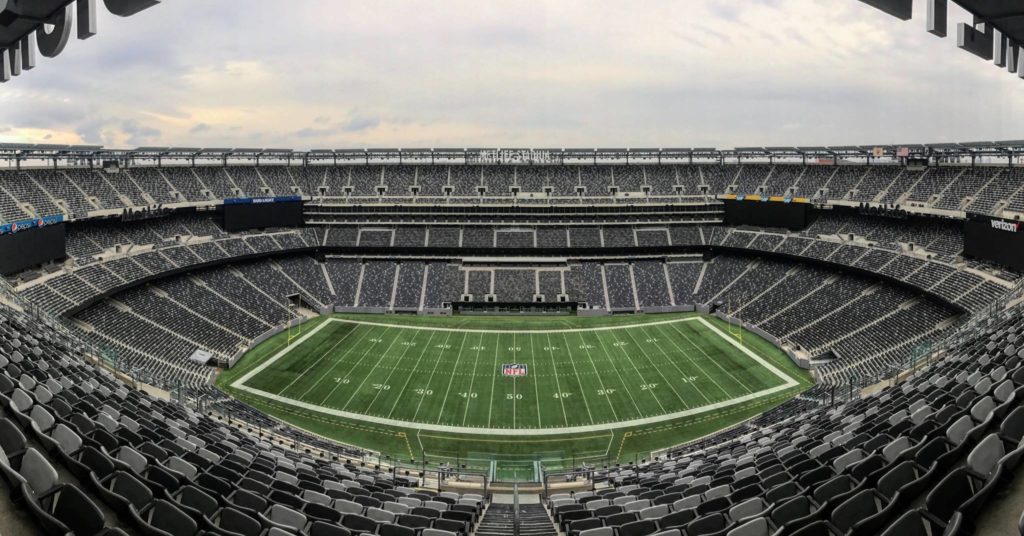 If plans in the 2026 United World Cup bid become a reality, the tournament's final would be staged in the New York area at MetLife Stadium. 
Originally opening in 2010, the open-air MetLife Stadium is the home of the NFL's New York Giants and New York Jets. While it is located in East Rutherford, NJ, it serves two major sports franchises in the New York City area and has been the site of a number of large outdoor events.
Down the road, it could factor heavily into plans for the World Cup. The United 2026 Bid–featuring Canada, Mexico, and the United States–is proposing that the 2026 World Cup final be staged at MetLife Stadium. That is part of a plan that also calls for semifinal matches at Atlanta's Mercedes-Benz Stadium and AT&T Stadium, the home of the Dallas Cowboys that is located in Arlington, TX. More from SI.com:
"Canada, Mexico, and the United States have joined together to deliver a United Bid that offers FIFA the power of unity, the promise of certainty, and the potential of extraordinary opportunity – for the EVENT, the GAME, the FANS, and the WORLD," part of the statement from #United2026 said.
The countries proposed that MetLife Stadium in East Rutherford, New Jersey, host the final, with the semifinals being held at Mercedes-Benz Stadium in Atlanta and AT&T Stadium in Dallas.
With that mix, the United World Cup bid is pitching a slate of facilities that have experience in staging large events. AT&T Field and MetLife Stadium have both been Super Bowl sites in the past, and Mercedes-Benz Stadium will host its first Super Bowl in 2019. Mercedes-Benz Stadium is also the home of MLS's Atlanta United FC and the NFL's Atlanta Falcons.
The United 2026 World Cup bid previously unveiled its 23 host city candidates, a slate that included several major markets across Canada, Mexico, and the United States. Morocco is also bidding for the 2026 World Cup.
Image courtesy MetLife Stadium.
RELATED STORIES: United 2026 World Cup Bid Unveils 23 Candidate Host Cities; 49 Venues Under Consideration in Joint 2026 World Cup Bid; Committee Formed for United 2026 World Cup Bid; U.S., Mexico, Canada Announce Joint Bid for 2026 World Cup; FIFA to Include 48 Teams in 2026 World Cup; Joint Bid Discussed for 2026 World Cup