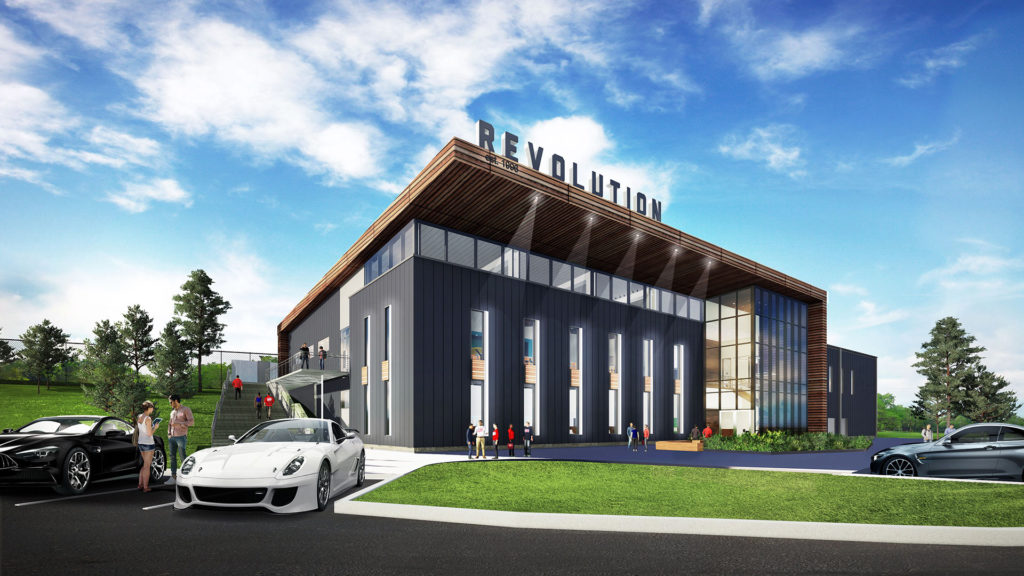 New England Revolution cut the ribbon on Revolution Training Center Monday, showing off a major investment in player facilities.
As part of a project that broke ground last fall, Revolution has been planning a new training facility on 68 acres behind Gillette Stadium in Foxborough. The $35 million center gives Revolution modern training space with plenty of amenities, spanning from new grass practice fields to a gym, sports medicine room, hydrotherapy room, dedicated locker rooms for MLS, USL League One, and Academy sides; and more.
The results of the effort were showcased Monday, when Revolution officials gathered to cut the ribbon on the project. During that event, the organization billed the center as a sign of the progress it has made over the years and as an environment to make sure the club can succeed in the future. More from the Boston Herald:
"It was 25 years ago when we talked about the potential of bringing real soccer to America," Revs owner Robert Kraft said prior to Monday's tour. "Getting a stadium in the city remains our priority, but this is New England and things take a little longer. … We feel we have a facility that is special. It's a bucolic atmosphere. Other MLS teams have facilities that compare but this building, I believe, is better."
Revs Sporting Director and head coach Bruce Arena said the new state of the art facility was much needed and even outshines expectations.
"It's great. I'm very happy for ownership, as well. They put a lot of time into making this facility a reality," said Arena, who was wearing a soft cast on his left hand after undergoing wrist surgery one month ago, a result of years of wear and tear. "It's very important. We needed to be in an environment to make this succeed."
The new facility features amenities conducive to attracting the very best soccer players in the world to the idyllic surroundings in the woods behind Gillette Stadium and adjacent Patriot Place Shopping Mall. Featured are a dazzling new 31-stall locker room, decked out in Revs' blue-and-white colors, on the second floor that allows players the luxury of walking directly out to the new natural grass practice fields. One of the fields has 31 miles of heated tubing underneath to allow outdoor sessions to be held even in winter months. The Academy team will use a third field closer to the Mall that was used by the Revs' First team this past summer.
It has been expected for years that the Kraft family will seek a soccer-specific stadium in or closer to Boston's core, allowing it to move Revolution matches an environment more conducive to MLS. If/when plans for a new stadium emerge and move forward remains to be seen, but the investment in the center certainly bolsters the organization's training facilities.
To cap off today's festivities, let's take a slo-mo look around the #NERevs Training Center.

(You'll wanna watch this whole thing 🍿) pic.twitter.com/0sdp9dRFDR

— New England Revolution (@NERevolution) December 10, 2019
Rendering courtesy New England Revolution.
RELATED STORIES: Ground Broken on New England Revolution Training Center