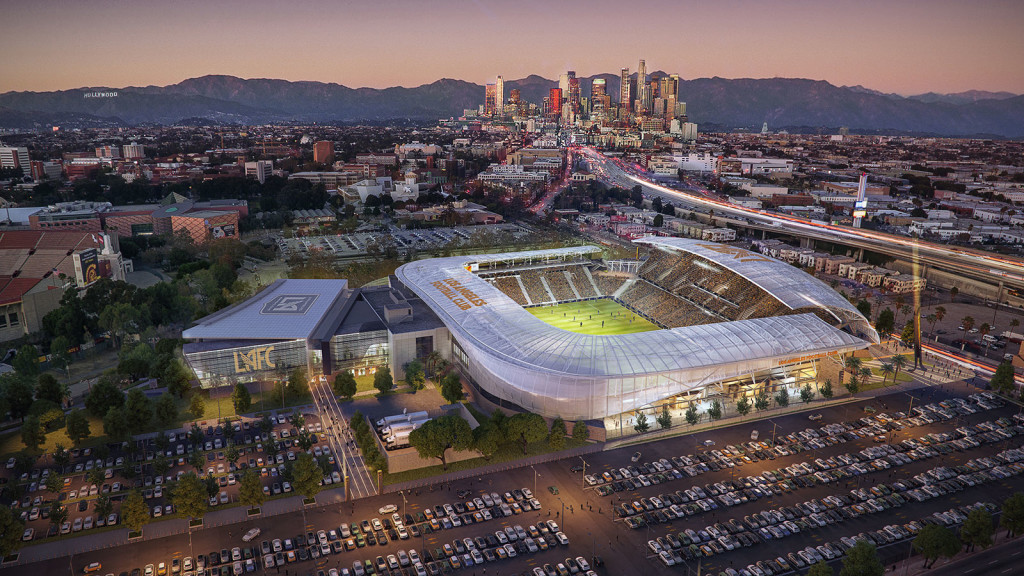 A major milestone is on tap for Los Angeles FC, as the team will break ground on its new stadium on Tuesday.
Approved by the Los Angeles City Council in May, the 22,000-seat stadium is one of the more highly anticipated aspects of LAFC, the MLS expansion franchise that is set to begin play in 2018. Along with a soccer-specific stadium for LAFC, the project will also bring about the arrival of over 100,000 square feet of development that includes dining, conference, and office space, as well as a world football (soccer) museum. The stadium–located at the former Sports Arena site–will open in time for the LAFC's first season.
The groundbreaking ceremony is scheduled for 10:00 a.m. PDT. The event will include team officials, as well as Los Angeles mayor Eric Garcetti and MLS commissioner Don Garber. For those that cannot attend the ceremony, a streaming option is available through LAFC's Facebook page.