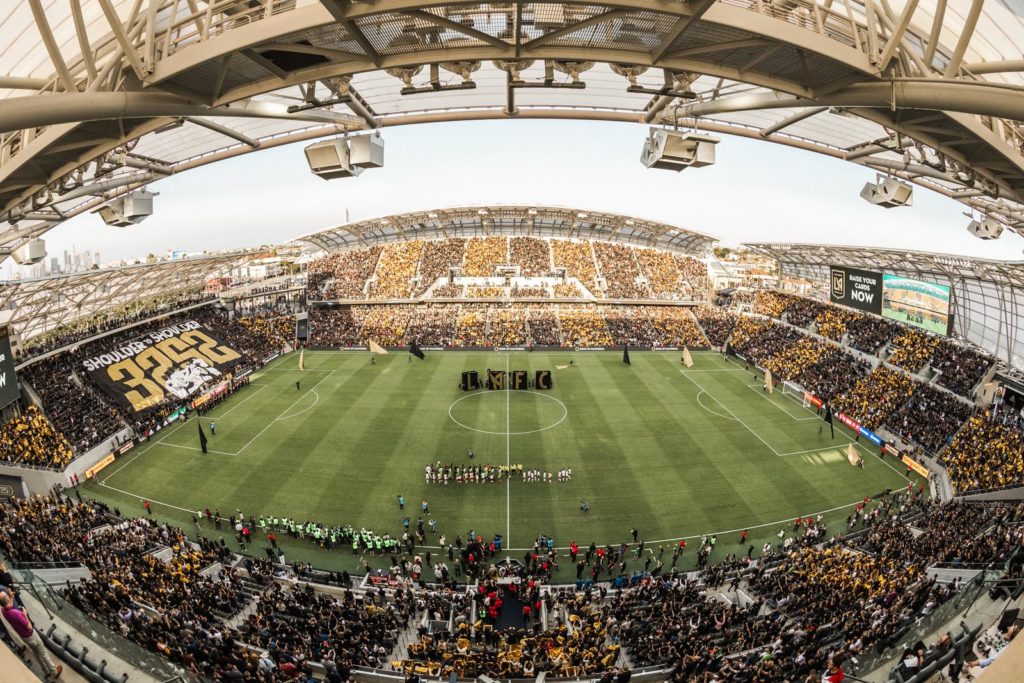 We have a new name for Banc of California Stadium, as the Los Angeles Football Club (LAFC) and BMO announced a new naming rights partnership, resulting in BMO Stadium in use for 2023 and beyond.
BMO Stadium will continue to be the home of the 2022 MLS Cup and Supporters' Shield Champions LAFC, the National Women's Soccer League's (NWSL) Angel City Football Club (ACFC) and host to numerous concerts and events.
It's the second MLS naming-rights deal for BMO: Toronto FC plays at BMO Field. In addition, BMO has over a decade of experience partnering with other MLS teams including Toronto FC, CF Montréal, and Vancouver Whitecaps FC.
"BMO is thrilled to forge this partnership with LAFC, which reinforces our bank's commitment to growing the game of soccer across North America," said Cameron Fowler, Chief Strategy and Operations Officer, BMO, via press release. "Through BMO Stadium, we will share our passion for soccer and commitment to the Los Angeles community while bringing to life our Purpose, to Boldly Grow the Good in business and life. We look forward to supporting LAFC and its fans this season and beyond."
"Our partnership with BMO unites two organizations that share a vision and commitment to be leaders and forces for good in our community," LAFC Co-President & CBO Larry Freedman said via press release. "BMO Stadium is the premier outdoor arena in the Heart of Los Angeles, having established itself as a world class sports and entertainment venue that hosts iconic concerts, events and top-level soccer. We are excited to begin our partnership with BMO, and to welcome our fans, supporters and the people of the city of Los Angeles to BMO Stadium."
The stadium opened in 2018 with the debut of LAFC. Since its founding, LAFC has won the MLS Cup, two Supporters' Shields and recorded the most wins, points, and goals scored in MLS. LAFC has sold out every MLS regular season and playoff match.
BMO Stadium is also home to ACFC, which made its NWSL debut last season. ACFC led the NWSL in attendance in 2022, averaging more than 19,000 fans per game for its inaugural season. ACFC is led by the largest women-led ownership group in professional sport.
BMO Stadium has a capacity of 22,000 fans for soccer matches and was the first open-air stadium built in Los Angeles since 1962. It has hosted major events such as the 2022 MLS All-Star Game, the 2023 MLS Cup, and numerous high-profile sold-out concerts and festivals featuring The Killers, Imagine Dragons, Black Pink, Twice, Santana, Guns N' Roses, Armin Van Buren, Rufus Du Sol, Kygo, Maroon 5 and many others.