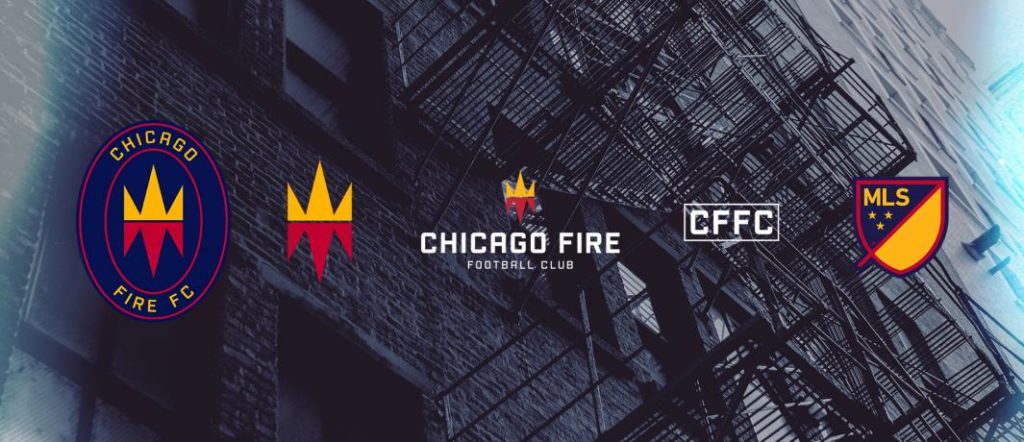 The much-maligned Chicago Fire crest unveiled for the 2020 MLS season is already being replaced, as Owner and Chairman Joe Mansueto announces a plan to develop new branding for 2022.
The 2020 Chicago Fire crest debuted in November 19 as part of the makeover of the MLS team after Mansueto took control of operations. That makeover included a move to downtown's Soldier Field from Bridgeview's SeatGeek Stadium–a move that was met with general approval from fans.
Alas, the new Fire crest did not meet with as much approval: the old crest was popular and worked on several different levels. The new modern logo may have featured a more elevated design, but certainly never resonated with fans.
The existing logo will be used for 2021, as the team embarked on a rebranding exercise with community input. Fans will be involved throughout the project, with a series of roundtables, interviews and surveys planned for the coming months.
The full identity project is expected to be completed by the end of the 2021 season with the new crest set to debut on Fire kits ahead of the 2022 season.
"Exactly one year ago today, I told our fans if the existing badge wasn't working for them that we'd fix it–and that's what we are going to do," said Mansueto via press release. "Fans have made their voices heard over the past year and now we'll undergo a fan-focused process to create an identity that will stand for all Chicago for decades to come."
The club has brought together a team of design and branding professionals to work on the project, including football crest specialist Matthew Wolff, brand design and consulting firm Studio/lab, and sports marketing agency rEvolution. There's a lot of experience with this team. Wolff has developed visual identities for clubs at every level of the American soccer pyramid, including LAFC, NYCFC, Oakland Roots SC, Green Bay Voyageurs FC, Union Omaha, FC Tulsa, Charleston Battery, Louisville City FC and Racing Louisville FC. Studio/lab's Chicago office has worked on visual identity and brand projects for a host of Chicago institutions, including Chicago Shakespeare Theatre, Chicago History Museum, Chicago Loop Alliance, Arts Club of Chicago, Spertus Institute, University of Chicago and The Wrigley Building. Based in Chicago's West Loop, rEvolution has a wide range of creative campaign experience in global football, including work with Concacaf, U.S. Soccer and Tottenham Hotspur.
Chicago Fire FC's Senior Vice President of Marketing, Kyle Sheldon, will oversee the project for the Fire.
"While we've assembled a talented group of brand and identity experts who love Chicago, it will be the fans' voices that guide our work," Sheldon said via press release. "This project will be open and transparent and our sole focus is to create a crest for which all Chicago can be proud. We look forward to hearing from all who want to add their voice."
RELATED STORIES: Chicago Fire FC Branding Unveiled