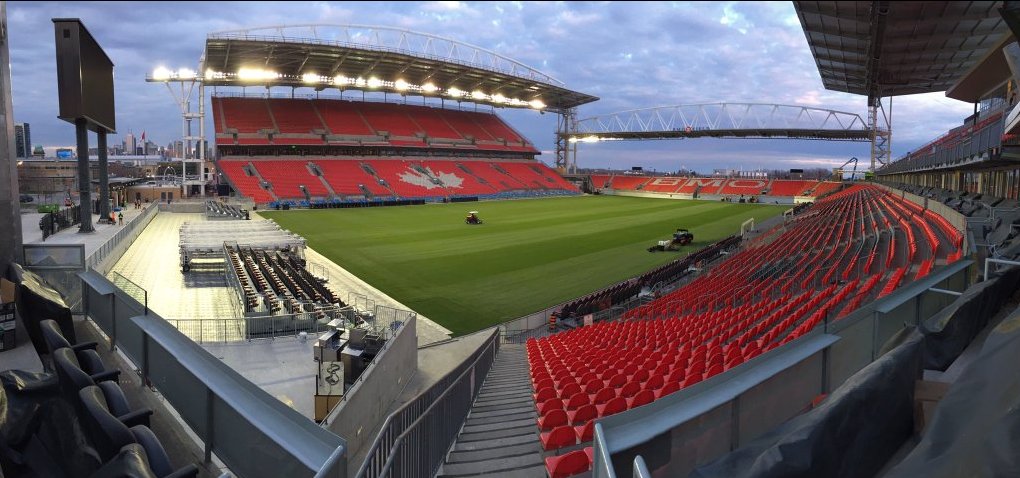 At a time when professional soccer is growing in Canada, the country's three MLS teams are at the forefront of the sport's success. With Montreal Impact, Toronto FC, and Vancouver Whitecaps FC earning their place among MLS's most stable clubs, the league's showing in Canada helps it and the country's soccer scene plot room for future growth.
In recent years, there have been some encouraging developments for soccer in Canada, and 2018 has been marked by continued progress on that front. The joint bid from Canada, Mexico and the United States was recently selected as the host of the 2026 World Cup, and three Canadian cities—Edmonton, Montreal, Toronto—are expected to stage matches during the tournament. Also announced this year were concrete plans for the Canadian Premier League, a long-anticipated circuit that will begin play in markets across the country next year.
Those stories are a key part of the ongoing growth of professional soccer in Canada, and MLS is factoring into that trend as well. As they have in years past, Montreal, Toronto, and Vancouver are all putting up solid attendance numbers, with Toronto leading the way at 26,302 fans per game (good for third in MLS, behind only Atlanta and Seattle). Vancouver, meanwhile, places ninth with a per-game average of 21,493 and Montreal is currently 13th with an average of 18,353.
All three teams are experiencing slight dips from their attendance figures from a year ago, but that is not unexpected given that teams across MLS have battled similar issues due to harsh spring weather in the early season. That is an especially important caveat in Canada, as just one of its MLS teams—the Whitecaps—plays all of its home matches in a covered stadium (the Impact plays select matches at the domed Olympic Stadium but calls the outdoor Saputo Field its primary home).
The league has also taken some steps to boost its broadcasting and marketing presence in the country. Last year, it announced five-year broadcast agreements with TSN and TVA Sportsand later appointed Diego A. Moratorio as general manager of MLS Canada, a newly created position in marketing arm Soccer United Marketing.
Going forward, it will be interesting to see what role the three MLS teams play in continuing to grow professional soccer in Canada and whether they facilitate progress in other areas. Ottawa Fury FC has generally posted steady attendance numbers in Division II USL, but the country's presence in that league is diminishing. The Whitecaps scrapped Whitecaps FC 2 ahead of this season, and it was recently announced that Toronto FC II will drop down to the upcoming USL Division III starting in 2019. While they are not affiliated with MLS, it will also be interesting to see how Canadian Premier League clubs fare when they begin play next year and whether the league can enter into more markets in the coming years.
For MLS, the relative stability in terms of attendance and facilities among its Canadian teams certainly helps the league. That is especially true at a time in which one club—Columbus Crew SC—is actively seeking to move over revenue and stadium issues, approved expansion clubs in Cincinnati, Miami, and Nashville are preparing to launch, and MLS is plotting its next round of expansion. With other areas of the league in flux, the success in its three Canadian cities gives MLS solid footing as it plots its future.