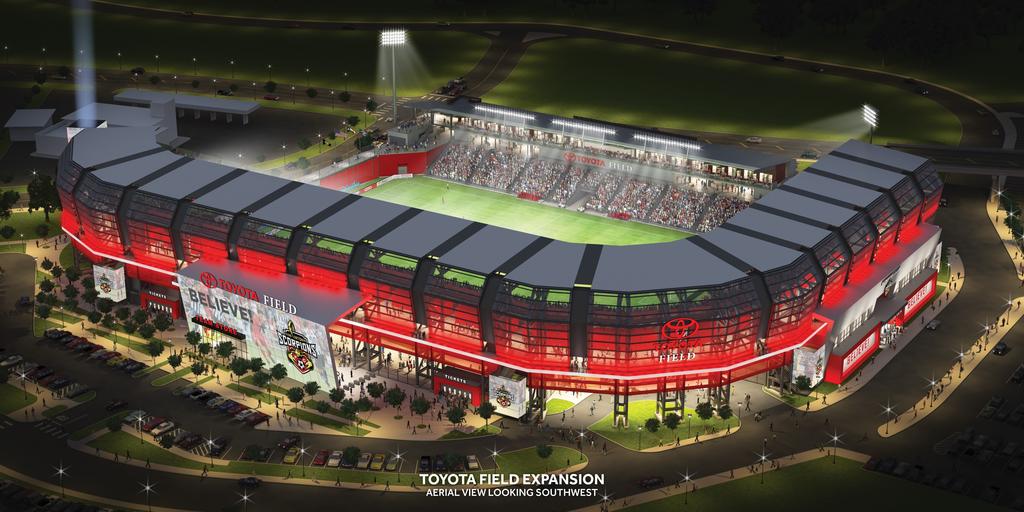 Though Gordon Hartman is focused more on selling the San Antonio Scorpions, Mayor Ivy Taylor says her city is still working toward landing an MLS expansion franchise.
Hartman is said to be looking at selling the team in order to focus on raising money for the special-needs community — the beneficiary of both the NASL's Scorpions and Toyota Field. Still, Hartman did get the stadium built and got the wheels moving on an MLS expansion bid. But with or without Hartman outside investment would still be needed to propel the NASL team to MLS, between the $100 million needed for expansion fees and the money needed for Toyota Field renovations.
But most in the sport assume that there will be additional expansion past 2018, when Minnesota and Miami will probably enter the league, and that means at least two more teams, more than likely. Sacramento is still regarded as a leader if further expansion happens, but past that the field is wide open, and San Antonio is a viable market. So it's in Taylor's best interest to keep things moving. From the San Antonio Business Journal:
"The city is very much in support of pursuing an MLS franchise for San Antonio," Taylor said via text message late Thursday. "City staff has been in discussions with private entities, including Gordon Hartman, regarding the pathway to pursue this opportunity."…
When asked about the status of a potential sale of the team and the future of MLS in San Antonio, Hartman said there was no update at this time.
There's still lots that needs to happen on the MLS side before further expansion happens; indeed, Minnesota and Miami need to finalize their stadium situations. So there's probably no short-term problems with things being quiet in San Antonio. But at some point the future of the team needs to be finalized, probably by the fall of 2016.